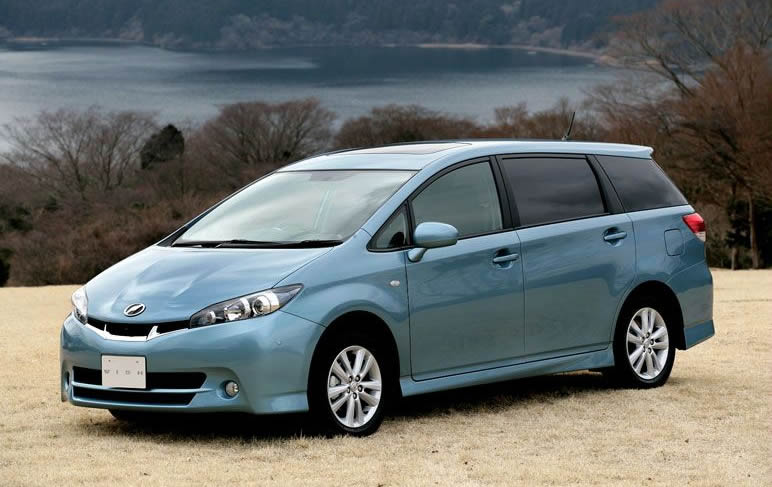 Best vehicles for hire in Kenya for urban travel
As 2022 comes to an end, several cars ranked the most exceptional in Kenya's travel market. The majority of these vehicles have time and again kept on dominating the market while the new models have also continued featuring and taking a lead. Among the few cars featured in 2022 include the following;
Toyota wish
This brand has been very visible on Kenyan roads compared to most traditional vehicle models. It first featured around 2003 and underwent several modifications. It accommodates about 6 to 10 people and it is well equipped with either a 1.8 or 2-liter engine. It is also positioned below the Ipsum and above the Spacio in the Toyota minivan range. It features 2 generations with the first one running between 2003 and 2009 whereas the second one runs from 2009 up to date. Toyota Wish vehicle comes with a big boot that accommodates visitors' luggage and it's the best choice when it comes to fuel consumption that runs on the 1.8cc engine. It is the best for family vacations and urban tours around Kenya.
Corolla spacio
This is a 5-door compact multipurpose car that was first featured in the market around 1997. It features 3 generations and the first one runs from 1997 to 2001. The second generation that by far outsold a number of other vehicles was first released around 2001 with its last production coming in 2007. The 3rd one came between 2004 and 2009 and it's still less visible in the Kenyan market perhaps because it was built for the US and European markets. The vehicle has kept its competitive resale value given its economic fuel consumption and relatively high ground clearance unlike the other vehicle of the same model.
Toyota Vitz
For many years, the Toyota Vitz has been one of the perfect and famous car options for young and corporate travelers in Kenya. It features a five-door hatchback subcompact vehicle that also features in the 3 door type, and has been in production ever since 1999 and has gone through various modifications. It comes in 3 generations with the second one being the most famous on Kenya roads. The Vitz is mostly loved for very low fuel consumption with 990cc and 1290cc.
Toyota Rav4
This is a compact crossover that was first featured in 1994. For over 17 years now the Rav4 has kept a unique familiarity among holidaymakers in Kenya, it doesn't offer that comfort like other SUVs of its kind. It features a high clearance ground that makes it the best for upcountry safaris and rough roads. This model provides a cargo room, higher visibility, and the option of full-time four-wheel drive together with a relatively high level of fuel economy. This comes in 2 types, three-door and five-door options with the former providing space for 5 compared to 4. It also comes in 3 generations with the first and second being the most famous in the Kenyan market.
Volkswagen Golf
This is a compact small family hatchback that is ranked as one of the most valuable vehicles in Uganda. It was first produced around 1974 and underwent various modifications which began with the first to the recent 7th generation.
Besides the Mercedes Benz which is restricted to high-class travelers, Golf stands as the only German-manufactured vehicle which is famous among young corporate and new drivers. Of recent, it has been more visible on Uganda roads with the 4th generation taking up the competition with Vitz and Toyota Rav4.
Introducing Drive Kenya Limited
Many visitors to Third World countries like Kenya always worry about finding cheap and reliable cars to rent for their holidays or business trips within Kampala and beyond. However, visitors to Kenya should worry no more about renting a car in Kenya, We are among the top car rental agencies offering cheap car hire with a big fleet of cars such as Toyota Rav4, Spacio, Land cruiser, Nissan Patrol, Land Rovers, Hilux, Nissan Safari, Land cruiser Hardtop, and many others, all at the best price in Uganda market.
Therefore, when it comes to car hire in Kenya whether with or without a driver, there is no need to worry about getting that excellent vehicle that can help transverse through this country's tough terrains to the national parks for you to enjoy the hidden treasures that this destination has in offer for the world.